Skip to Main Content
It looks like you're using Internet Explorer 11 or older. This website works best with modern browsers such as the latest versions of Chrome, Firefox, Safari, and Edge. If you continue with this browser, you may see unexpected results.
Sound FX
PartnersInRhyme

Free Royalty Free Sound Effects by Partners In Rhyme You can use the sounds in Free Royalty Free Sound Effects section in your commercial projects.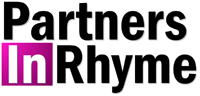 Sound Bible

SoundBible.com offers thousands of free sound effects, sound clips, and straight up sounds. These sounds can be used in a variety of sound projects including Video Sound Scores, Movie Scoring, Game Design, Powerpoint Presentations, Prank Calls, Sound Boards, and the list goes on. SoundBible.com is a great source for copyright free sounds.
BBC Sound Effects

These 16,016 BBC Sound Effects are made available by the BBC in WAV format to download for use under the terms of the RemArc Licence. The Sound Effects are BBC copyright, but they may be used for personal, educational or research purposes, as detailed in the license.
Online Sound Resources
Community Audio (Internet Archive)

Thousands of audio tracks available under assorted Creative Commons Licenses.

LibriVox

Search thousands of public domain audiobooks, including fiction, non-fiction and poetry. Primarily in English, but includes more than twenty languages, including German, French, Spanish, Dutch and Italian.

Netlabels (Internet Archive)

This collection hosts complete, freely downloadable/streamable, often Creative Commons-licensed catalogs of 'virtual record labels'.

Project Gutenberg Audio Books

Human-read and computer-generated audio books, primarily in English, but other languages are available (including Chinese, Dutch, Italian, French, German, Spanish and more). All materials are in the public domain.
Detail of Mural Momentum by Julie Kanapaux